Our Practice Areas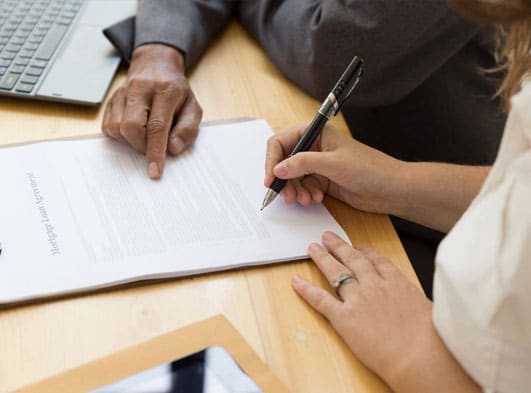 211 W. Chicago Ave., #109 Hinsdale, IL 60521
Phone: 630-920-8800
Fax: 630-920-8570
Employment Law Attorney Hinsdale, IL
As an employment law attorney Dan Walker believes that being an employee in Illinois, you have the right to be treated fairly by your employer. You deserve to feel safe from any form of harassment and discrimination, get paid on time, and protected from wrongful demotion or termination. When your employer fails to provide basic securities and fulfill essential obligations, you may consider filing an employment law claim against them.
At Dan Walker Law Office, our employment law attorneys make sure that no one is deprived of their basic rights and stand side by side with them when they decide to take action against their employer. We listen attentively to your side of the story and ask relevant questions to evaluate your situation. After developing a complete understanding of your case, we provide a realistic assessment and let you know what suitable options are available for your particular circumstances. We come up with innovative legal solutions that are tailored to meet your goals while protecting your rights and interests throughout the process.
Comprehensive Employment Law Legal Services
With over 45 years of experience, we know how the wheels turn in the legal system and know about the Illinois and federal laws governing different employment law issues. Our attorneys have the experience and knowledge to pursue the accountability and justice that you deserve from the employer who has wronged you.
Our attorneys are capable of dealing with a wide range of employment law issues, including:
Discrimination against pregnant employees
Discrimination, including race, age, religion, national origin, ethnicity, and genetic information
Employment contracts
Issues based on the Equal Pay Act
FMLA violations
EEOC based claims
Hostile work environment
Physical and mental disabilities
Pregnancy discrimination
Retaliation
Severance agreements
Sexual and other forms of harassment
Whistleblowing
Wrongful termination
Our law firm has helped countless employees understand their rights and navigate through the sensitive and complex workplace problems.
Talk to an Experienced Employment Law Attorney
Federal and Illinois employment laws are complex and difficult to understand for employees who may not have the requisite knowledge of how they may apply to their situation. Whether you are facing wrongful termination, fighting for your rights in terms of pay, or if your employer has violated the employment contract, our attorneys can provide skilled legal counsel and aggressive representation to ensure you get justice and what you rightfully deserve. Contact Dan Walker Law Office today at 630-920-8800 to schedule an initial consultation and discuss your case.
We offer legal services in all of the following areas of law: