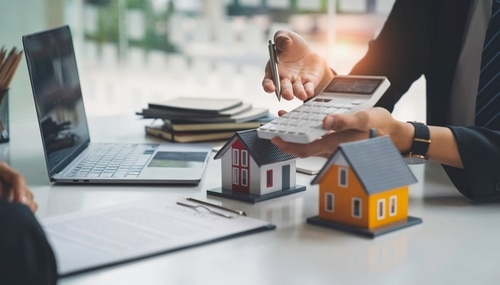 Top Reasons To Retain A Real Estate Attorney In Illinois
Real estate purchases are often the most significant acquisitions we ever make. Whether it is your first home or your next commercial property, buying and selling real estate is complicated, and it is critical to have proper legal advice to keep the process on track. Our Illinois real estate attorney at Dan Walker Law Office has decades of experience and can assist with your next real estate purchase or sale.
Decrease The Chances Of A Deal Falling Through
Illinois real estate transactions involve many moving parts, and there are points in the process where issues can surface, thereby threatening the deal. But the odds of closing a real estate transaction successfully rise when the buyer and seller hire their real estate attorney. For instance, if you are purchasing a home in Chicago and there is a problem with the home inspection, your lawyer can use their experience and skill to negotiate a fair solution with the other party. Also, if there are title issues with the home, your attorney can resolve them before closing day.
Another common reason real estate deals fail is a party misses a critical deadline, such as showing that mortgage financing is in place. Missing a crucial deadline can give the other side an excuse to back out of the deal, potentially costing earnest money. Your attorney will ensure all deadlines are adhered to.
Reduce The Possibility Of Litigation
Real estate attorneys often charge flat fees for their services, but if there is post-closing litigation, legal costs can escalate rapidly. Having a real estate attorney at your side reduces the chances of a dispute after closing day. Conflicts such as questions about the contract, title, or property condition can occur after the deal closes. Having a real estate attorney ensures that the contract is clear and accurate and that any title issues are addressed before closing.
Save You Time
In any Illinois real estate transaction, the buyer and seller must fulfill obligations before closing day. The parties may need to work with lenders, HOAs, title companies, county tax assessors, and local municipalities on various parts of the deal. This is a delicate, time-intensive process even for an experienced attorney. Even if you can handle these matters without a lawyer, they will take considerable time.
More likely, without an experienced real estate lawyer, mistakes will happen that can push closing back by weeks or months. What if you are moving out of your previous home, and the closing of your new one is delayed for five weeks because of errors? This could mean renting a hotel room or apartment while waiting to resolve the matter. With a real estate attorney guiding you every step of the way and handling all legal steps, the chances of issues are minimized.
Speak To Our Illinois Real Estate Attorney Today
Illinois real estate law is complicated, and if you need to close a deal, you should have an experienced attorney advising you. Contact our Illinois real estate attorney at Dan Walker Law Office at (630) 920-8800 for a consultation.