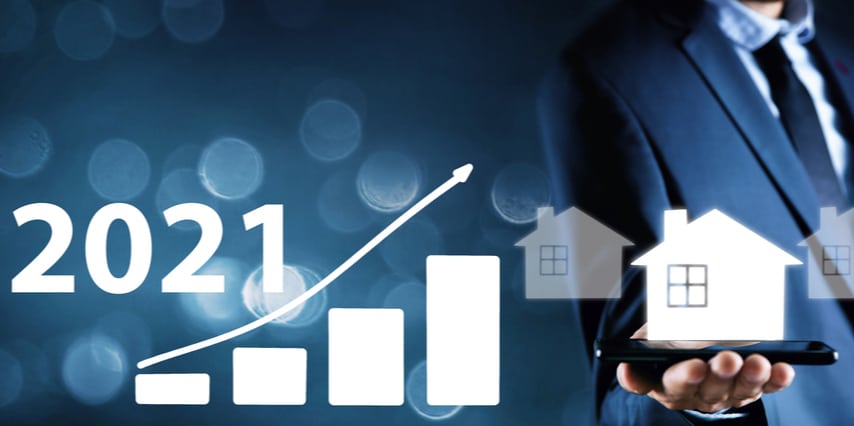 Is The Red Hot Real Estate Market Cooling Down?
While the Covid-19 pandemic has decimated populations across the globe, it has had an impressionable impact on the nation's housing market, which took off. Stay-at-home orders forced people to spend more time at home, and as such, it allowed them to save enough money to consider real estate investments they never had the money for before.
In other words, people who wished to be homeowners in Illinois and across the country found they had enough money to make lucrative bids on properties.
Why Is The Real Estate Market Cooling Down?
Somewhat. The surge in the market has led to an inventory shortage. In March of 2020, Chicago, for instance, saw more than 33,000 homes for sale, and in the same month, in 2021, those numbers dropped by more than half.
However, as the effects of the pandemic are being curbed and stay-at-home orders are easing, that trend may ease and cool down the housing market as a result. The sharp dip has prompted concerns of a housing bubble that may be reminiscent of the significant market crash in the mid-2000s.
On the other hand, market gurus predict that this may not happen. Unlike before, banks and lenders are not accepting applications from investors or homebuyers who don't have high credit scores. Many have to show that they have the appropriate debt-to-income ratio to qualify for a loan. In other words, the borrowers they look for now are more likely to pay them back on time.
Additionally, today's buyers are more methodical in searching for new homes even though the market is cooling down. The good news is that while the market is forecasted to cool down further, it will do so at a steady rather than a rapid rate. The median sale price in 2021 for a home in Chicago was up by 5.3% from the same month in 2020. The increase was smaller than the 6.8% increase it saw yearly in June for several years.
The market is also cooling down in the sense that there are fewer homes for sale now. As per the latest rates, there are now 9% fewer homes for sale, and new homes barely spent 18 days in the market before they are bought. A Hinsdale real estate attorney will tell you that what happens next in the market will depend on the spread of the Covid-19 delta variant, so an accurate prediction is impossible at this time.
Contact a Hinsdale Real Estate Attorney at Dan Walker Law Office
If you are searching for a highly experienced and professional Hinsdale real estate attorney, contact Dan Walker Law Office. We have over 40 years of combined experience helping clients with lucrative real estate transactions that improve their portfolios.
From preparing contracts, negotiating sales on commercial and residential properties, we have done it all. With the real estate market cooling down, you should take advantage of as many options as you find. We can help you pinpoint the ones you will not regret investing in. We have also represented clients in court for various issues, from complex boundary disputes to easements. Get in touch with us today.