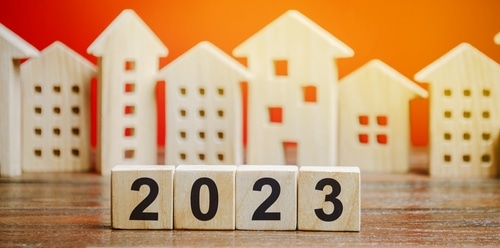 How To Decide Whether To Buy In Current Real Estate Market
For many people, purchasing a home to live in or for investment purposes is often the most significant investment they will ever make. Most real estate purchases are complicated, and a skilled real estate attorney can help make the process easier. From preparing contracts to negotiating the home price to dealing with real estate disputes, our Hinsdale real estate attorney at Dan Walker Law Office is ready to make your purchase go smoothly.
Should You Rent Or Buy In The Current Real Estate Market?
It is often not easy to decide to rent or buy a home, and the current American housing market is not making the process easier for many people. Today, we see rising mortgage rates, surging property values, and increasing rents, so it can take time to determine the best way to go.
CNBC reports that we are currently in an 'extraordinary real estate market because of the pandemic, and because there was a major run on housing,' which increased prices. That is why some people decide to continue to rent, because, on average, renting can be cheaper. According to a survey of the country's 50 most significant metro areas, the average renter pays about 40% less monthly than a first-time buyer. At the end of 2022, that report stated it was less expensive to rent than buy in 45 of those areas.
There Is More To The Purchase Decision, Though
Just because renting is less expensive on average does not mean it is best in every case. There also is a strong argument for buying a home, building equity, and staying in a long-term neighborhood for family reasons.
Purchasing a house is not just about the actual home price, whether it is $200,000 or $500,000. It is more based on the monthly payment, including principal, interest, property taxes, and insurance. If that total monthly payment makes sense for your income and budget, buying can be better than renting. This is especially true if you intend to stay in the home for at least five years. Assuming you pay your mortgage on time and property values generally rise during ownership, you will also build equity while renting usually wastes money.
Increased Mortgage Rates Play A Factor
Another consideration when buying vs. renting is mortgage rates. They have risen from about 3% to just under 7% in the last two years. Some home buyers want to buy but have been priced out of the market in many areas. They hope the rates will drop to make buying more affordable in the coming months.
If you are mulling a home purchase this year, Fannie Mae could have some good news for you – it anticipates the average rate for a 30-year fixed mortgage will be around 6% by the end of 2023. This could make it easier for many people to stop renting and buy a home.
Talk To Our Hinsdale Real Estate Attorney Today
Are you considering buying a home in the current real estate market? This is a complex decision, and your attorney can help you. Please contact our Hinsdale real estate attorney at Dan Walker Law Office at (630) 920-8800.